It used to be that churches were known for having the world's worst websites. In fact, if you Google "worst church website", Evangel Cathedral's site comes up as the number one result. They seem to be the pinnacle of bad church websites, and they seem okay with that fact. But that's not what we want to talk about in this article. We want to talk about great church website design, and we want to provide some examples of great design that hopefully we can all learn from.
First, I want to encourage you to pick up a resource I put together with my friends at ChurchMagPress. The $3 e-book is called Rethinking Your Church Website Strategy. It talks a lot about the philosophy and the why behind church website design, because a great design isn't enough to make your church website effective. You also need it to effectively reach your intended audience.
With that said, let's look at a few church website designs and show what makes them great. Enjoy. Learn. And share with your team and your social media networks.
I actually worked with The Oaks Fellowship's team to consult on this project. I'm very happy with how this turned out. The things you'll notice are the unique navigation options, the prominent stories that talk about people who attend, and the beautiful design that Paradox Design Studio put together.
Long Hollow Baptist Church – longhollow.com
Notice how delightfully simple this site is. It doesn't hit the visitor with too many things at once, which is great for first-time visitors. Yet there is plenty of information on the site—anything the user could be looking for.
While this church website design might be too bright for some people, it's perfect for Potential Church. They're located around Miami in South Florida, and their church website design so perfectly captures the feel of that area. They also are very intentional about carrying their magenta brand colors throughout everything they do.
North Point Community Church – northpoint.org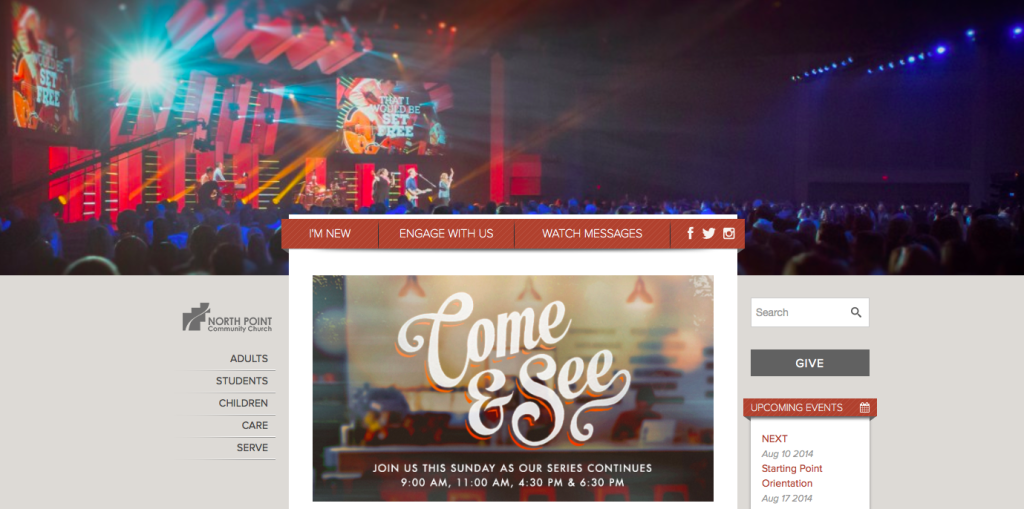 I love that North Point's big hero image is a picture of their service. It immediately lets you know what the inside of their services will be like. Great church website design!
Check out the full site for the full experience. They use parallax, video, and flat design very well. It shows a church full of life and excitement—exactly what they're wanting to accomplish through their church website design.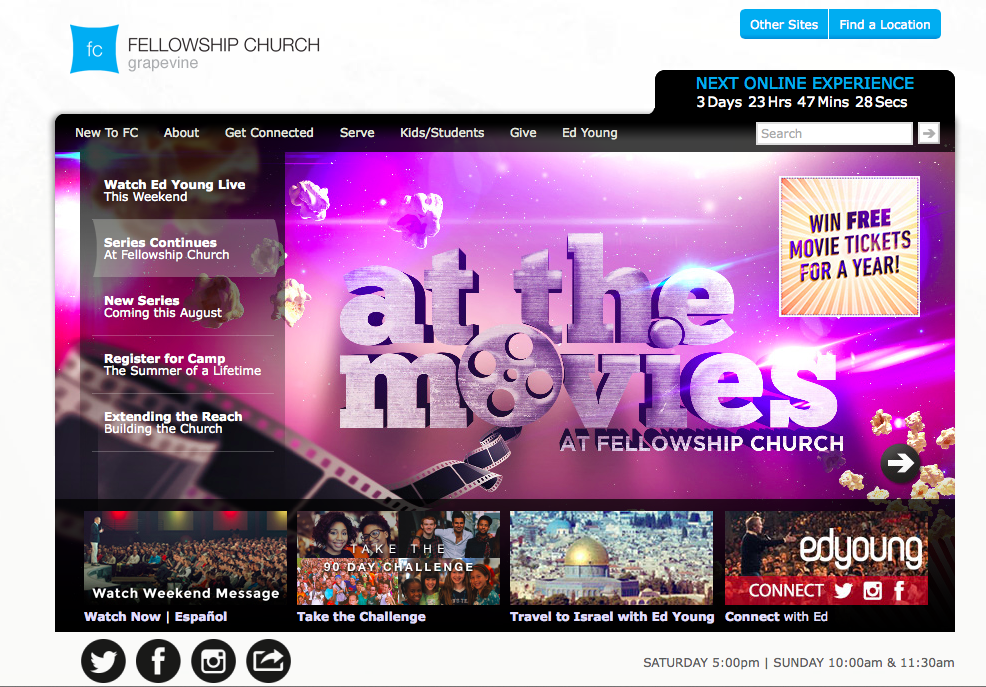 Where many other websites spread out their information, Fellowship Church does a great job at presenting all the information in a very small space. This sort of church website design is effective because it ensures your visitor doesn't have to scroll around a lot to look for information. They know it's all there.
First Baptist of Jacksonville – fbcjax.net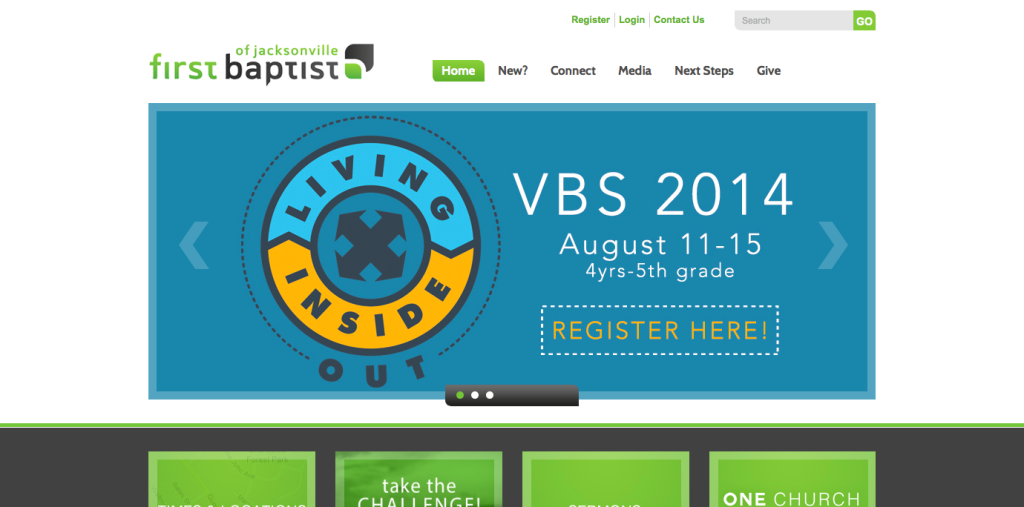 A beautiful and clean church website design. No frills, just simplicity.
While this website is very square, the design doesn't feel like it. The huge image in the background makes all the lines blend together and feel much more cohesive than boxy. Great church website design.
So that's our list. Did we miss a church website design that should be on here? Share in a comment below. We'd love to hear what you have to say.