Whether you're looking for a gift for your pastor for pastor appreciation day, a birthday, or Christmas, here are some great ideas for gifts to show some love for the creative pastor in your life.
1. Double Edged Notes
These ultra-cool notebooks were designed specifically for journalling through your Bible reading time. They're similar to Moleskin notebooks, but they have page numbers, table of contents, and other tools to help you keep track of your notes. They're great for a pastor to capture his or her thoughts while reading through Scripture.
Get Double Edged Notes on Amazon for $18.
2. Aeropress
Aeropress is one of the ways the cool kids make coffee. If your pastor's one of those creative types that loves hipster coffee, they need an Aeropress. They're super portable too so they can keep it in their office or use it at home.
Get an Aeropress kit on Amazon for $30.
3. Audible Membership

Most pastors wish they had the luxury to read more. That's why Audible is a great option. It's an audiobook subscription that will let your creative pastor read on the way to work or during especially boring counseling sessions (kidding). If you're especially generous, you might want to give your pastor the membership with the caveat that they only get enjoyable books (not just more stuffy leadership books like they're supposed to read).
Get an Audible membership for $15/month.
4. A Cool Replacement Charger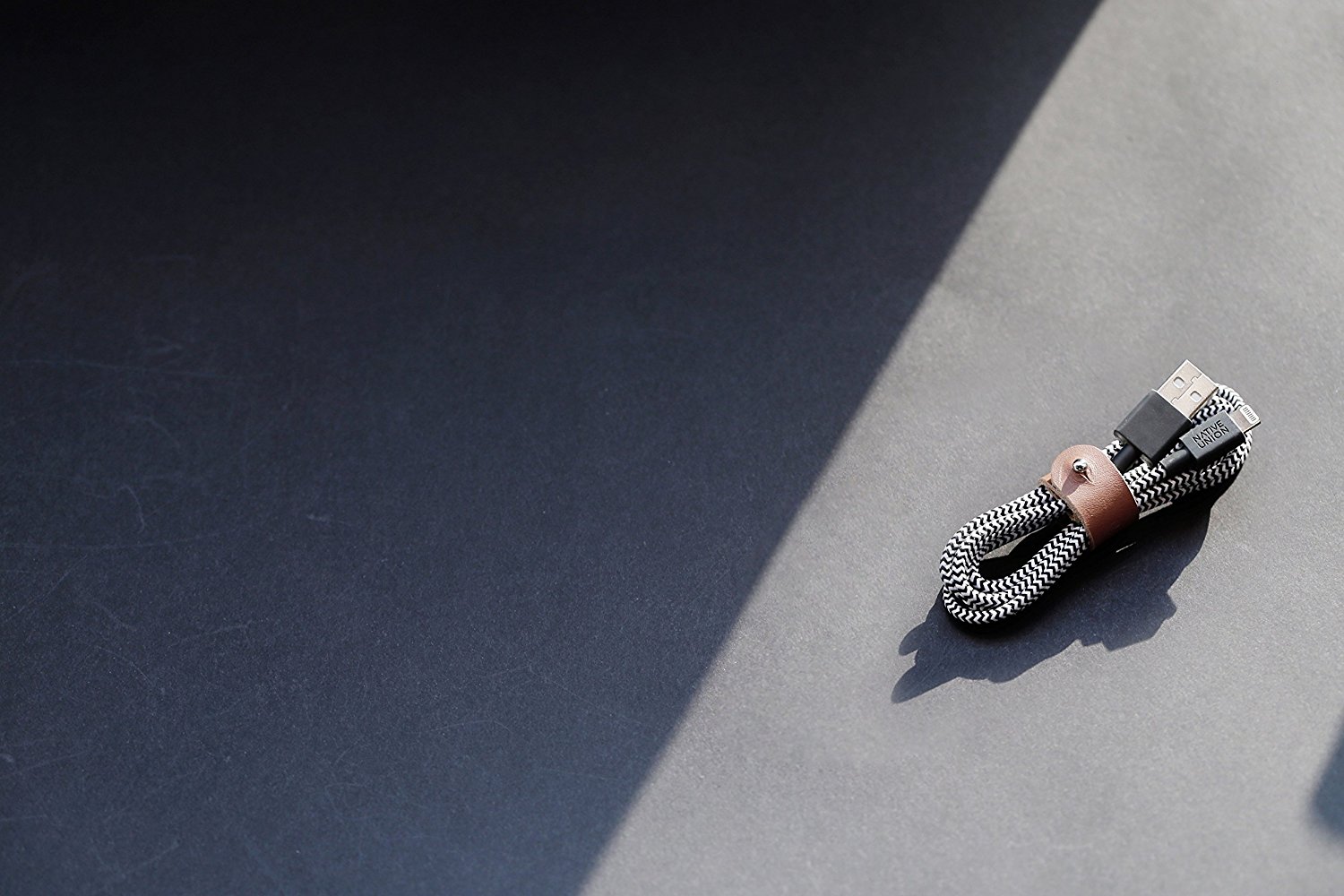 Everyone can use an extra charger for their phone or tablet – especially creative pastors who are on their devices all day keeping up with people and snapping cool Instagram pics. Buy them an extra charger – and make it a hip one – that they can put in their office, car, or in another room of the house.
Get this charger on Amazon for $25.
5. Cube Timer
This is a cool device I learned about from Joe Cavazos. Roll the die, and it sets an automatic timer based on the number you roll. You can use it for focused bursts of energy – perfect gift for a creative pastor planning a sermon series or working on a project.
Get the cube timer from Amazon for $19.
6. 1 TB Portable Hard Drive
There's never enough space. There are always more pics, songs, or cool videos to download to your computer. So hook up your pastor with this perfect gift – more storage for all their creative stuff.
Get this portable hard drive from Amazon for $58.
7. Noise Cancelling Headphones
I'm not sure how your pastor gets pumped up to preach or lead worship. But I always imagine mine's in his office listening to Eminem's "Lose Yourself". Since they've only got one shot, make sure they can hear their pump up music before it's go-time. Or… They might just want to listen to music during the week. Either way…headphones are a great gift for your pastor.
Get these headphones on Amazon for $100.
8. A Nice Backpack
A laptop case is nice, but a backpack that holds your laptop and iPad is even better. I love Herschel and Hex (I use Hex) backpacks for this reason. You can hold your chargers, devices, and hipster pens (or even your Aeropress) in there. Perfect for transportation between home and office.
Get a backpack like this on Amazon for $40-60.
9. Scrivener
Is your pastor wanting to write a book? Scrivener would be a great gift for the writing pastor in your life. Scrivener makes it super easy to arrange research, notes, and manuscript elements. It's what a lot of professional writers use, so it will legitimize that dream.
10. A Sweet Coffee Cup
Coffee is the lifeblood of pastors. But you can't just make your pastor drink from a church mug or those cheap paper cups you get from Starbucks. Give them a cool coffee cup that they can pair with whatever they use to make coffee in their office. This is a cool one.
Get this cup on Amazon for $30.
11. Hotel Gift Card
Give your pastor an option for vacation or even just a local staycation. Plus a gift like this is also a benefit for their spouse. Make sure your gift card is enough for at least a full night at a nice hotel. (Also, bonus points if you make it versatile so it works for any hotel chain.)
Get a Hotels.com card on Amazon.
12. Sermonary Sermon Writing Subscription
Sermonary is a new system meant to help pastors write their sermons. It's kind of like Scrivener for sermon writing. It has templates for tons of different outline types, and it makes last minute changes a breeze. Don't worry… It's not a book about how to preach better; it's a system that fits with how your pastor already prepares.
Get a Sermonary subscription for your pastor.
Note: Some of these links are affiliate links. If you purchase any of those products, it benefits the owner of the site. We appreciate the support!